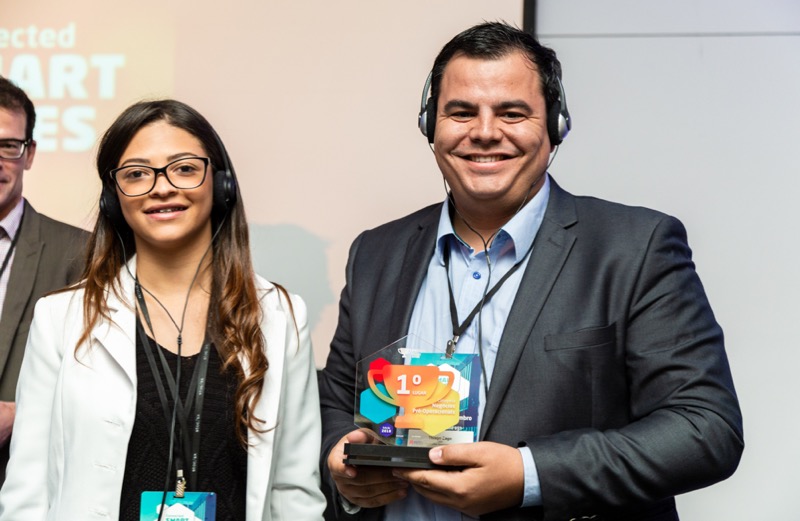 Registrations extended until June 14 for the 2019 CSC Award
With the extension of registrations until June 14, 2019, startups who have an innovative, operational or pre-operational business that contribute to making cities smart and smarter get another chance to participate in the 5th edition of the Connected Award Smart Cities.
The organization of the Connected Smart Cities Award extended until June 14 the registrations for the 2019 edition. Sator's initiative in partnership with Neuron, the Award is part of the actions of the Connected Smart Cities Platform and aims to recognize and highlight projects that contribute to problem solving and make cities more intelligent, connected and human. The Award includes the operational and pre-operating business categories and may include legal entities, headquartered in Brazil, and present an innovative business.
The final stage of the Award will be during the Connected Smart Cities National Event, to be held on September 17 and 18, 2019, in São Paulo. The event is the most important of the country's smart cities and one of the largest in Latin America and plays a key role in the development of smart cities in Brazil through initiatives that encourage concrete actions involving national and international governments, companies and entities.
Check out the winners of the 2018 Connected Smart Cities Award 2018
PRE-OPERATIONAL BUSINESS CATEGORY
1ST PLACE – HidroReader (COGESAN – Companhia Gerenciadora de Saneamento |Tangará da Serra (MT). HidroReader is a device that measures the water consumption, avoiding the incorrect reading of the hydrometers. It also detects possible leaks and frauds, connecting an entire city and decreasing the rate of loss of treated water.
BUSINESS IN OPERATION CATEGORY
1ST PLACE – E-Moving Mobilidade Urbana
E-Moving Mobilidade Urbana | São Paulo (SP) – Sustainable Mobility Company, which offers subscription (rental) of electric bicycles so that people can use them in their daily lives. 
CLICK HERE AND SEE ALL WINNERS OF THE 2018 EDITION!
DO YOU WANT TO GUARANTEE YOUR PARTICIPATION IN THE CONNECTED SMART CITIES 2019 AWARD? CLICK HERE AND REGISTER!
CLICK HERE AND REGISTER ON CONNECTED SMART CITIES 2019!